From industrial to classic, retro to country – no matter your taste there's a kitchen to get you excited about planning that remodel.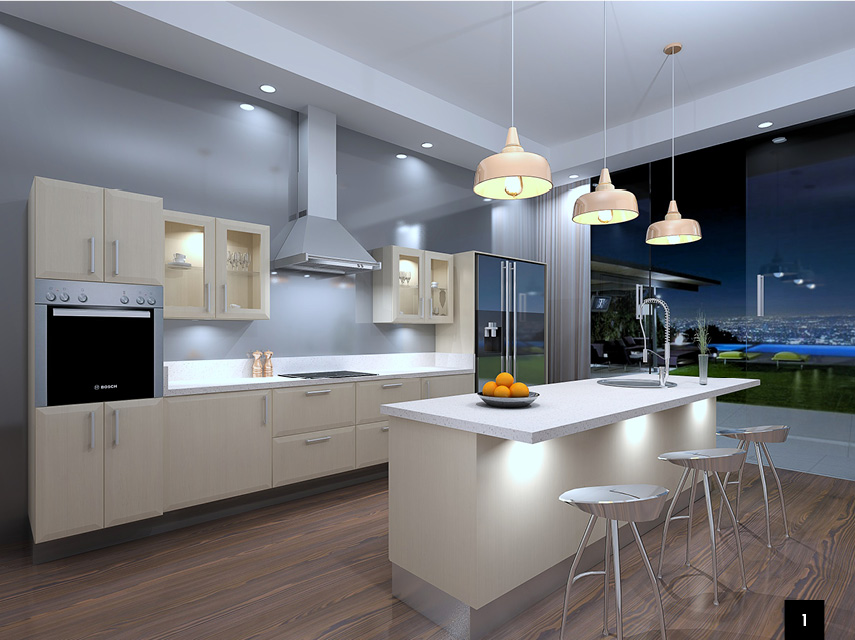 1. The Glamorous Kitchen
Shades of grey compliment the smoky metals of copper pendant lighting. The cabinets are sleek African Wenge Bevel, complemented with glass doors, and offset by woodgrain-tile floors, which have the classy look of wood but the durability of tiles. Kick up your kitchen glam one more notch with satin or chrome appliances and a few designer bar stools.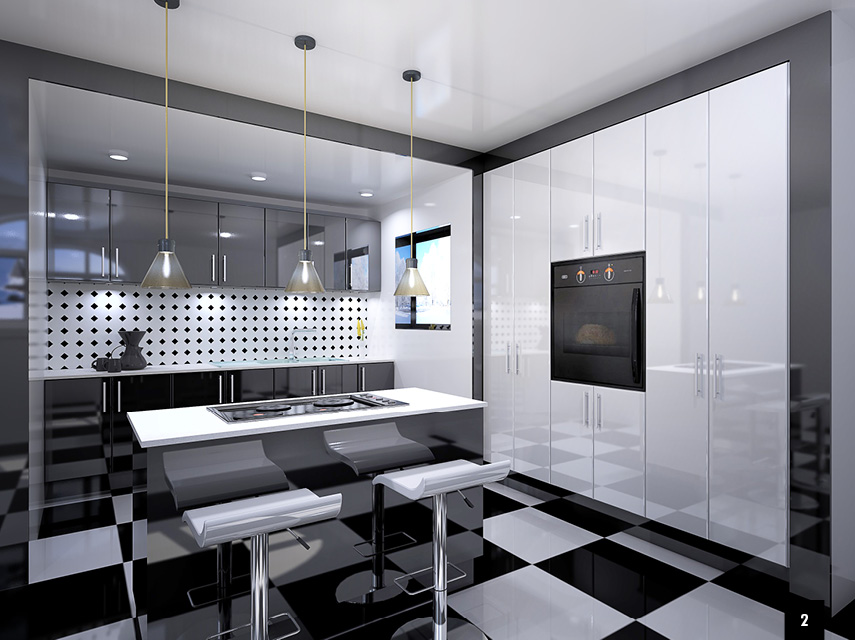 2. The Geometric Kitchen
Black and white are eternally classy and will never look dated. Give them a trendy spin with geometric shapes. Lay a checkerboard tiled floor to give a pop to black and white high-gloss vistelle and finish it of with a flash of metallic satin or chrome appliances.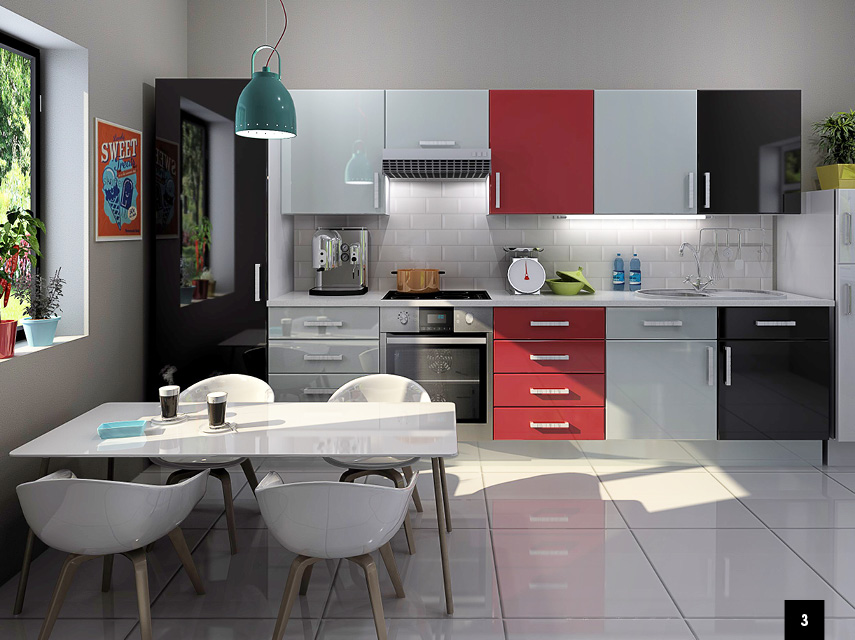 3. The Retro Kitchen
Combine the past and present with a playful retro theme. It works particularly well in kitchens because of bold blocks of colour in high gloss vistelle and splashbacks. Red or pale blue cabinets pop with striking white countertops and uber-trendy subway tiles.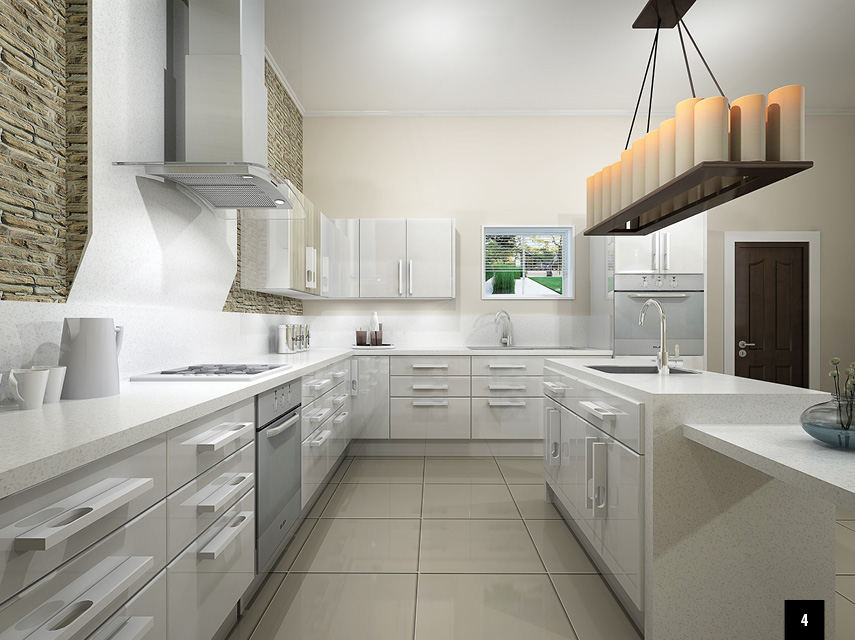 4. Contrasting Textures in a Kitchen
Combine textures and neutrals for an elegant, contemporary look. Sandstone cladding, white quartz countertops, tawny Coimbra high-gloss vistelle and impact melamine doors work harmoniously with grey tiled flooring and elegant lighting.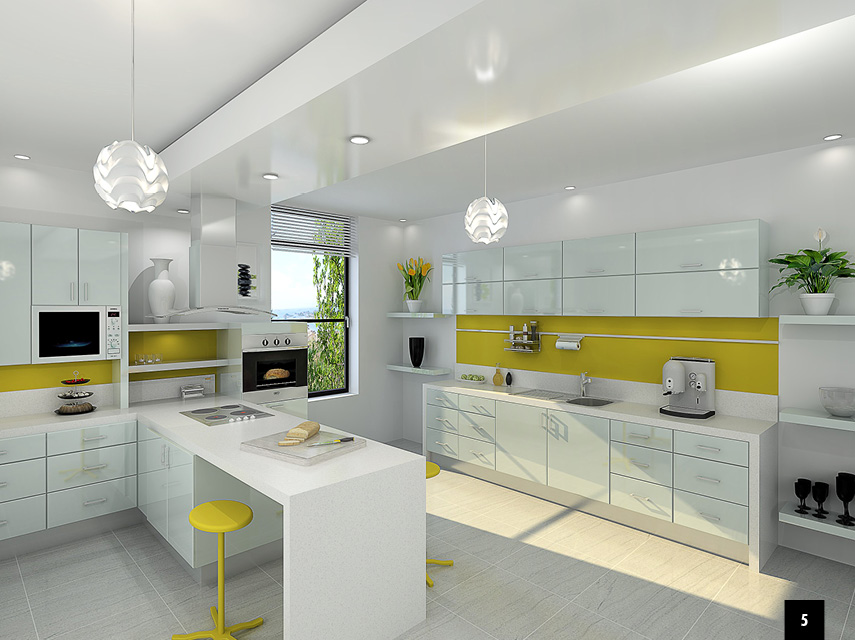 5. The Contemporary Kitchen
You'll never tire of a neutral kitchen because it's so easy to update with a few colour accents. Snow-white countertops, tawny highgloss vistelle and ceramic floor tiles provide a soothing backdrop for the pops of colour you can drop in on a whim.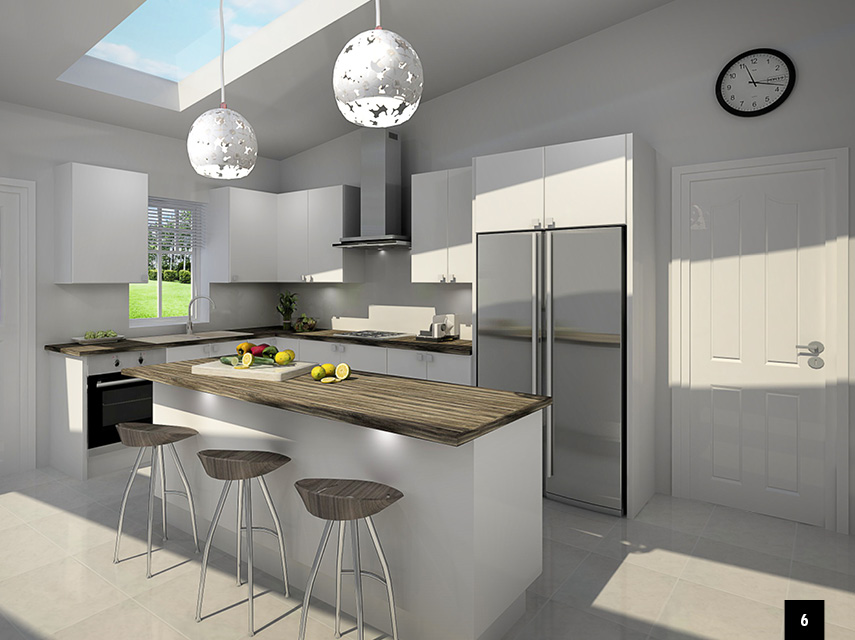 6. The Timeless White Kitchen
A white kitchen is practical, versatile and timeless. Even when it doesn't cost an arm and a leg, it can still look polished if you choose your elements with an eye for style: warm oak-look countertops, trendy cement tiles and satin taps and accessories.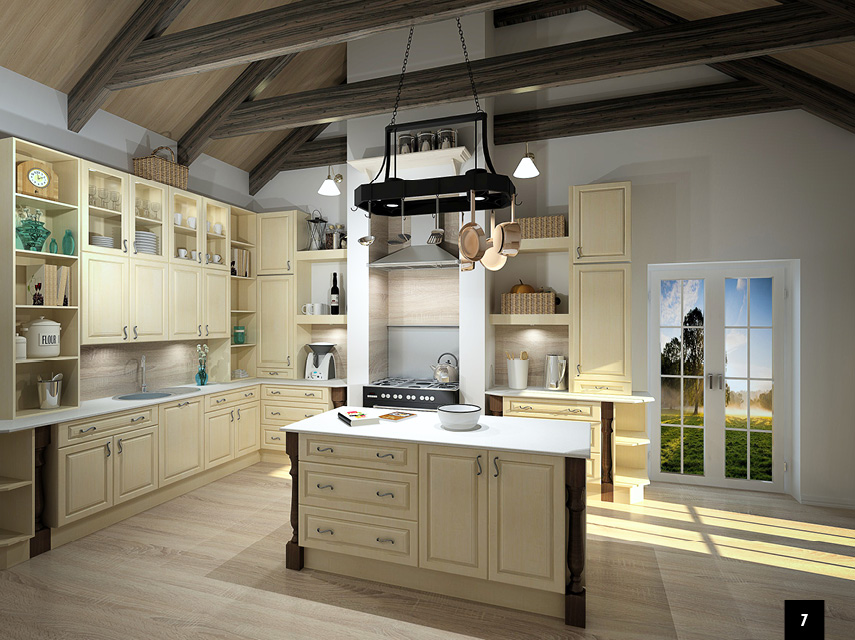 7. The Modern Country Kitchen
The hearth is the heart of the home and nothing says it like a rustic country kitchen. Much of the look will be achieved if you choose cabinets and tiles in soft, warm tones. Then add some beautiful wrought-iron lighting to make your kitchen glow.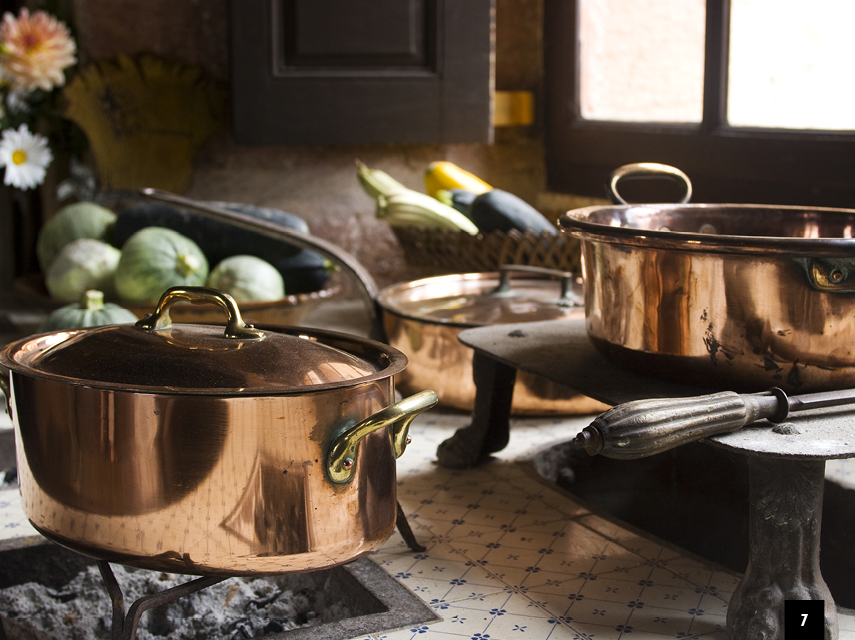 8. The Industrial Kitchen
Cement, brick, steel and wood are the key elements of the industrial trend. Be bold and brave with your kitchen, leaving entire walls bare brick or cover them with brick cladding. Cherry cabinetry, cement floor tiles, black splashbacks and black high-impact melamine will give your kitchen punch, softened by pendant lighting.