Organise and display your fabulous shoe collection – or simply hang scarves and towels – on a simple ladder made from reclaimed wood.
Materials you will need:
two 16mm meranti dowels (for the rungs)
two 1.2 lengths of 38 x 76mm hardwood (for the side rails)
wood glue
120-, 220- and 320-grit sandpaper
drill
16mm spade drill
pencil
measuring tape
hammer
large square
wood saw
Cutting list
Ensure the two 38 x 76mm side rails are exactly 1.2m long.
Cut the rungs in lengths of 490mm, 422mm, 375mm, 327mm and 260mm.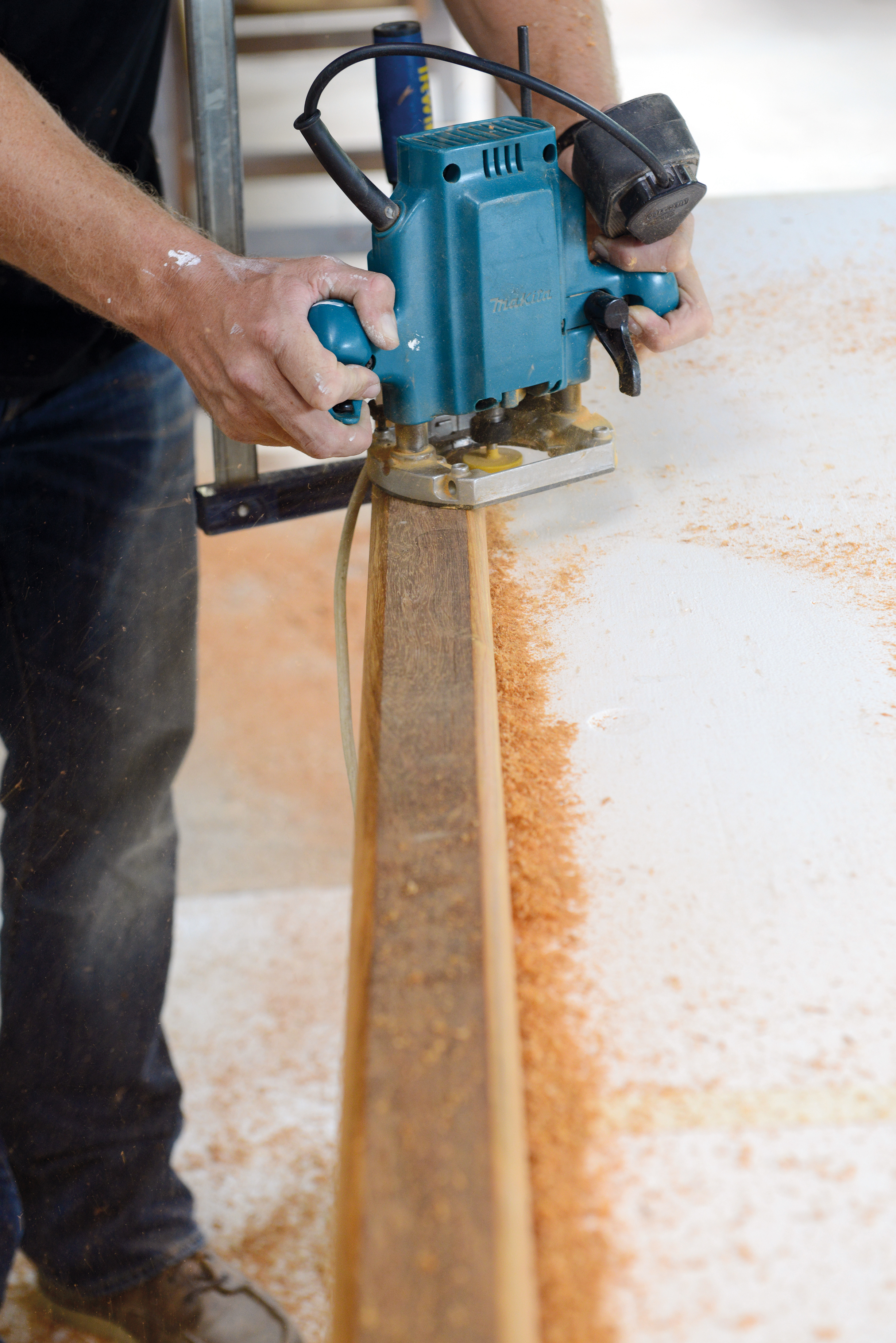 Step 1
Make the side rails. We used a router to round off the corners but a piece of sandpaper on a block will do.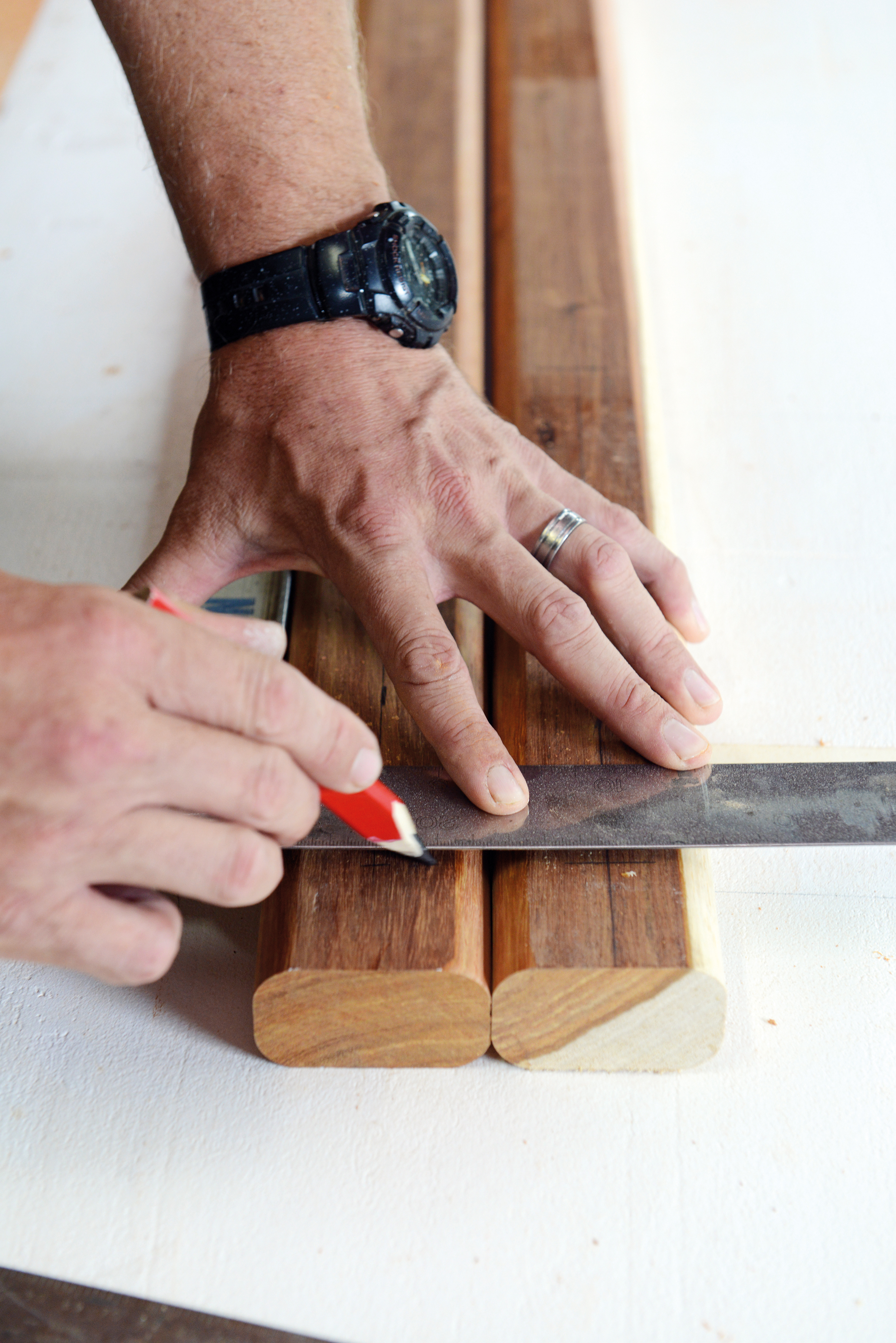 Step 2
Starting at the bottom, mark your side rails for drilling 224mm apart; you should end up with about 50mm at the top. Transfer those marks to the other rail and mark the centre of the rail.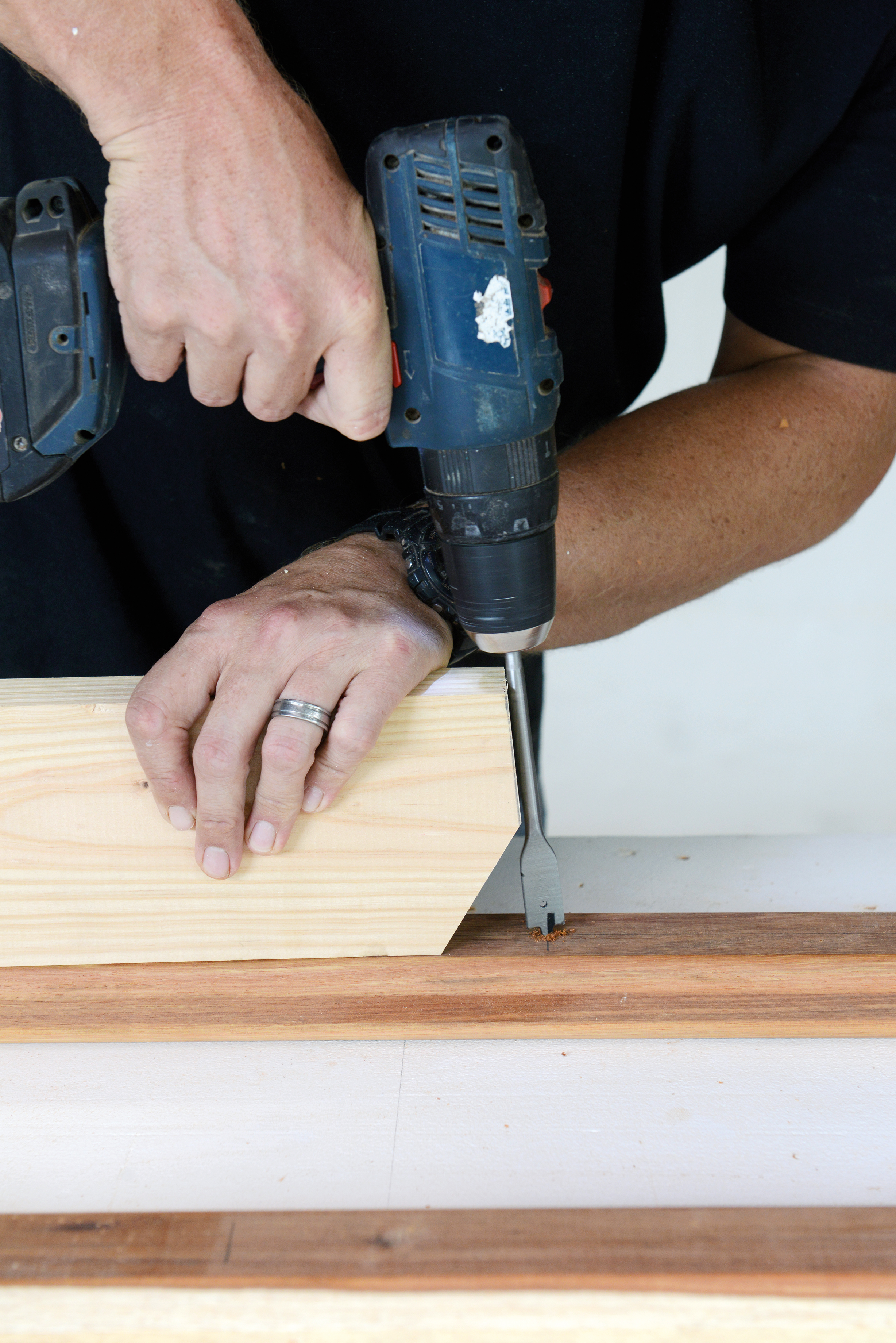 Step 3
Drill the holes at 7˚ or 83˚ (depending on how you measure); mark the drill with a black marker so that you only drill 10mm deep.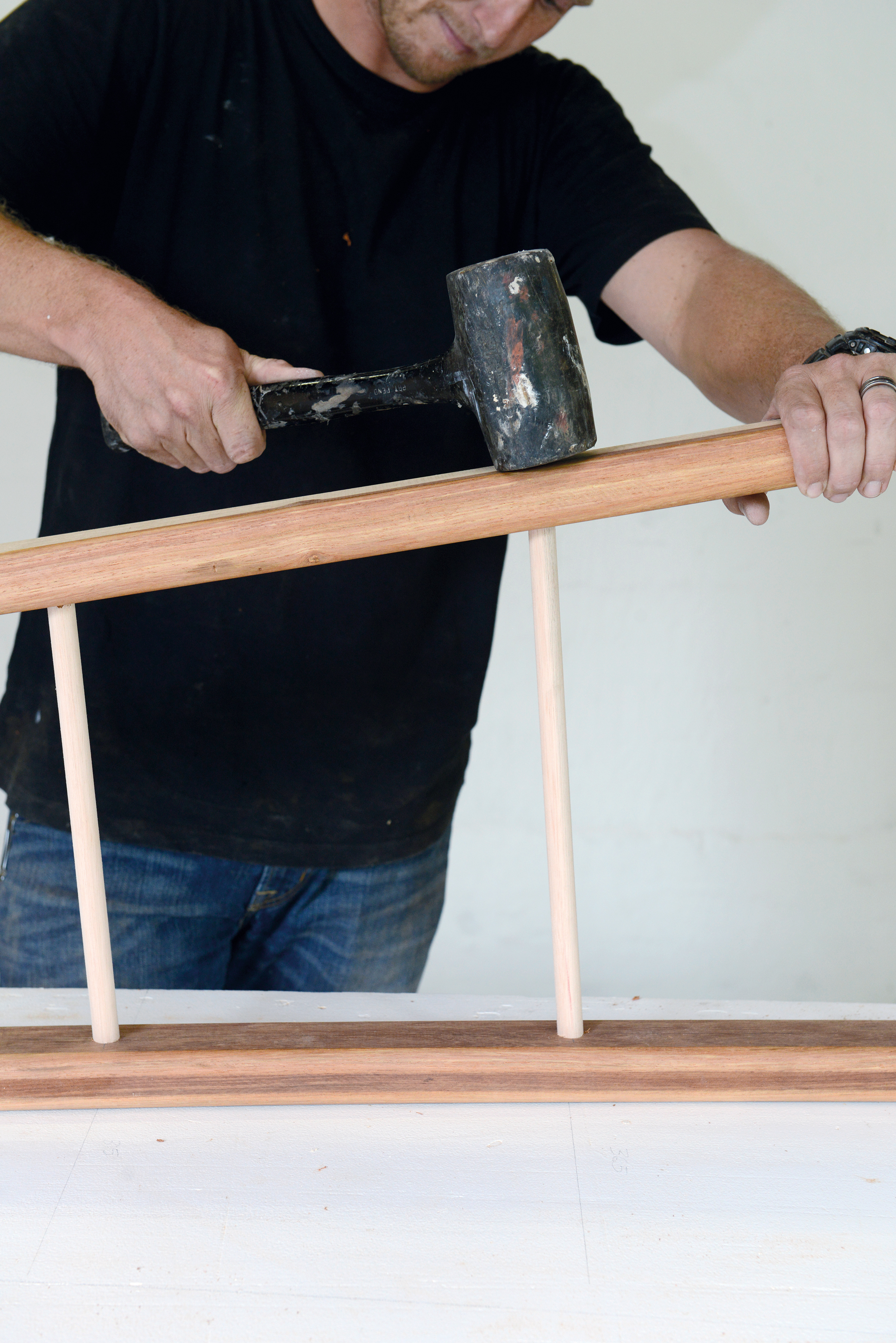 Step 4
To assemble Apply wood glue to the dowels and insert them in the correct order (longest at the bottom) then repeat with the other rail. Gently tap with a hammer and allow the glue to dry.
Sand with 120-, 220- and then 320-grit sandpaper. Varnish or simply apply a mineral oil to bring out the colour of the wood.
Credits
Referenced from Gallo images / Home Magazine